Fire Damage in Chester New York
7/7/2019 (Permalink)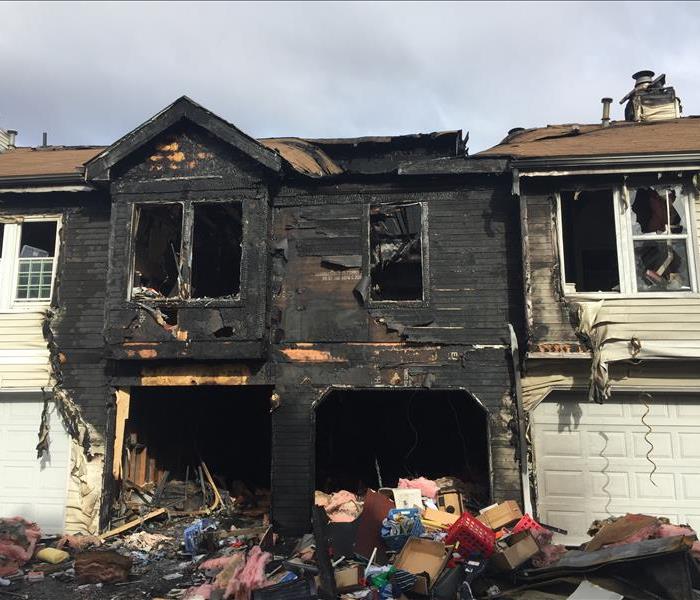 Photo shows the cause of loss area where most of the severe fire damage was contained to in Chester NY.
This fire damage occurred around 6 PM at night. There was a homeowner of a neighboring unit who saw the smoke starting to exit the garage. He called the fire department immediately. The fire department arrived onsite but was a little to late. The fire engulfed the middle unit of a five unit building. Most of immediate damage was contained to the main unit in the middle which is shown in the photo. Unfortunately the homeowners lost everything in their home.
SERVPRO was called in to help the neighboring units as well as board up the windows of the standing units. This was all completed on a Saturday. SERVPRO was able to help each homeowner individually with their different needs. We were able to pack out the salvageable contents, clean contents they were looking to save and threw out materials that were burnt.
The property manage also hired SERVPRO of Orange County to clean up the debris from the fire department and burnt building material that was in the driveways. We helped in all aspects.
SERVPRO is always here to help.