Small Storm Damage leads to Large Interior Damage
7/29/2019 (Permalink)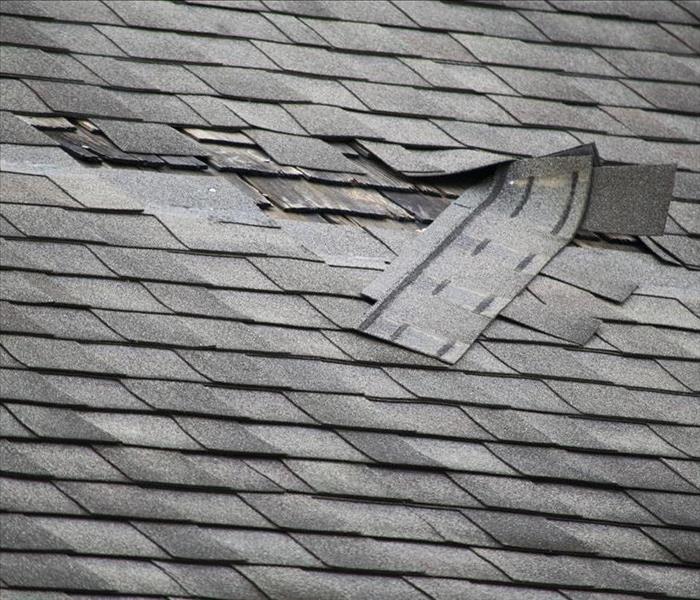 One shingle falling off from your home could cause extensive damage on the inside. Whether your home is in Newburgh NY or Ellenville NY, we can help!
Even though you may have been lucky not to have a tree fall into your house, have your windows broken into or have an electrical fire due to a shortage: you could have a shingle missing you may not see.
One shingle off of a roof could cause a substantial amount of damage inside a home. This shingle piece could have flown off during the storm and maybe in a location on your roof you cannot see. At this point, that void in the roof will allow water to come into the home. This may be an easy place to see, like in the middle of the bedroom ceiling or it could be trickling down a wall where you do not see it for an extended period of time. This damage could become substantial and could cause secondary damage like mold in a home. It is essential after any storm damage to thoroughly check around your home to ensure no damage is hiding.
If damage does become apparent at any time, please call the cleanup team at SERVPRO to help in any way we can. Check out our website for more information on how we can help you with storm damage.