Winter Time in Orange County NY
11/15/2019 (Permalink)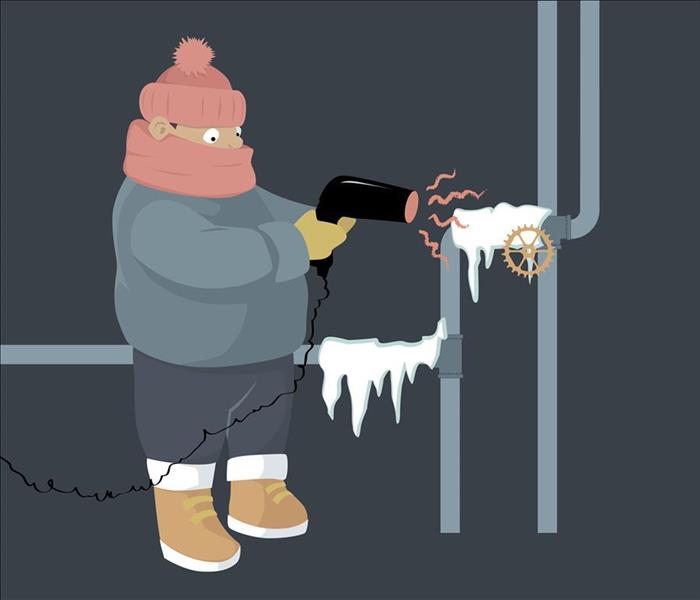 Do not do what this man is doing; hairdryers are not the option. Call a plumber who is a professional to take care of the frozen pipe.
Most winters in New York are pretty cold. This winter is looking like it is going to be substantial. This includes both snow and deep freezes. Most times, when there are deep freezes, and then a high spike in temperature causes those frozen pipes to break.
Here are some precautions you can take to try to prevent pipe breaks:
Keep Water Faucets Running at a Drip
Direct Warm Air To Cold Areas Of Your Home
Leave Your Cabinet Doors Open
Disconnect Your Hose From The Outside Faucet
Seal Leaks That Allow Cold Air Into Your Home
Keep the Temperatures at 65 Degrees or Above
If you are Going to Be Away from the Home for a Long Time - Winterize your Home
If a Pipe is Frozen - Call a Professional Plumber
SERVPRO is here to help with any water damage from a pipe burst throughout the winter months. Call us any time (845) 342-3333.