The Office Lunchroom in Newburgh Has Mold Around the Water Cooler – What Can Be Done?
9/27/2020 (Permalink)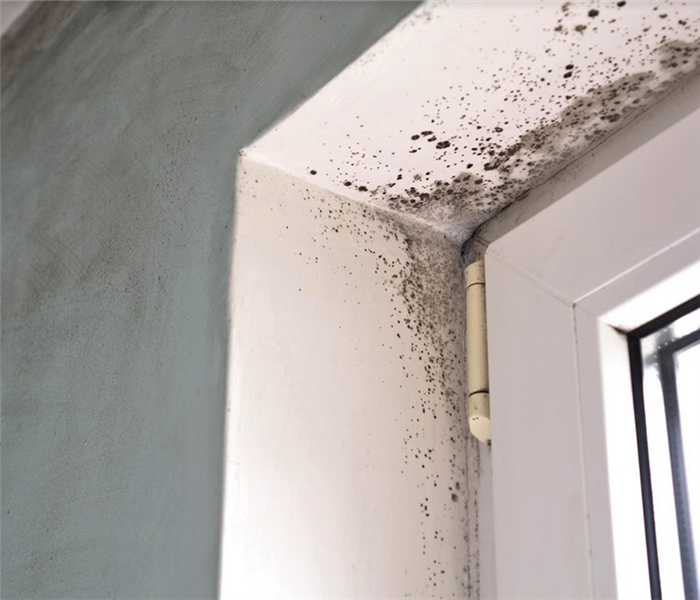 Mold damage can occur so many ways in a lunchroom. Contact SERVPRO 24/7 for commercial mold remediation and mitigation services at your location.
SERVPRO Can Mitigate Mold Damage in Your Newburgh Business
Newburgh is a wonderfully historic town with landmarks such as Washington's Headquarters, the Dutch Reformed Church, and the New York Armory. It sits along the Hudson River and today is home to numerous thriving businesses. Unfortunately, many of those businesses have mold problems.
Can Mold be Removed from the Lunchroom?
A water cooler can slowly leak, allowing moisture to seep into the flooring. Spills can occur and, if not cleaned up correctly, can cause damp floors and walls. Either one of these scenarios creates the perfect breeding ground for mold. This company needed to deal with the problem before the mold spread. SERVPRO technicians are Applied Microbial Remediation Technicians (AMRT), who know what is needed in dealing with mold remediation in Newburgh. They can provide the necessary mitigation to restore your Newburgh lunchroom to preloss condition.
What Happens Next?
Mold can cause health effects and ruin the content of the employee's lunch area. To keep the mold from spreading and mitigate the existing infestation, our technicians use proprietary techniques. Cleanup typically involves:
Containment – this is the first step in the mold remediation process. To prevent the spreading of spores, the crews use:
Physical barriers such as plastic sheeting
Air scrubbers
HEPA filters
Mold Removal – There are two options for materials with mold. Either the mold is removed, or the material is removed for disposal. Porous material such as carpeting often needs removing if the hyphae are embedded deep enough. Soda blasting and agitated action can remove surface mold.
Dust Removal – A byproduct of mold removal is the dust and mold spores that settle. SERVPRO uses vacuums with HEPA filters to remove these. Surfaces can get wiped down as well.
Drying – When the mold is removed, and the lunchroom is clean; the facility gets dried. Air movers and dehumidifiers enhance the process.
Sanitizing – Our techs use EPA-registered antifungals and antimicrobials on all affected surfaces.
Sealants – Specific surfaces may need sealants applied to prevent moisture from returning and allowing the mold colonies to reform.
The lunchroom suffered minimal damage. The area around the water cooler was cleaned and restored by our technicians. The leaking water cooler was replaced.
If you need mold remediation in Newburgh, contact SERVPRO of North Orange County and SERVPRO of South Orange County at (845) 342-3333.
Click here for more information about Newburgh.