Why is Mold Damage Harmful?
3/4/2021 (Permalink)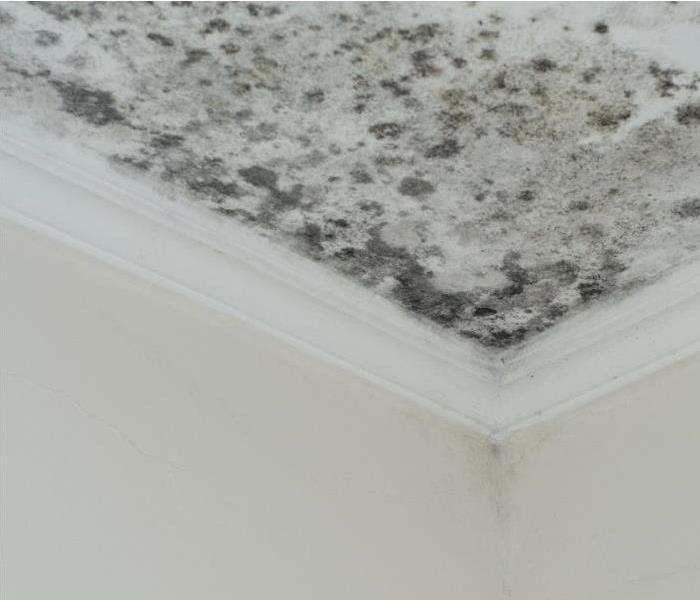 In ideal conditions, mold can quickly grow. SERVPRO's professional mold remediation can safely remove the mold.
SERVPRO Understands the Potential Harm of Mold Damage, which is why We Have Detailed Methods for Cleaning your Newburgh Home
Quite often, homeowners will have hidden water damage that eventually turns into mold and mildew growth. If you suspect excessive moisture or a hidden water leak, you must have your Newburgh home inspected as soon as possible. SERVPRO handles mold remediation so that you can live your life without worry about the potential impact of such an infestation.
Why should a homeowner call SERVPRO for help with mold damage in Newburgh? There are many ways that mildew and mold can cause issues within your home, including:
Mold is known for having potential health effects.
Once mold begins to colonize, it can impact the structure of your building.
In addition to the above, excessive mold can damage and deteriorate your carpeting, furnishings, and other belongings.
Some of the more common origins of mold damage in the home include:
Flooding in basements and crawlspaces
Pipe leaks
Roof damage/leaks
Poor ventilation/increased moisture levels
Faulty appliances/water spills
No matter the cause of your mold damage, SERVPRO of North Orange County has the techniques to handle the cleanup and restoration. If necessary, we offer detailed controlled demolition services. Call us at (845) 342-3333, and we can send a crew out as soon as possible.