Should Homeowners Handle Fire Cleanup Themselves?
5/23/2021 (Permalink)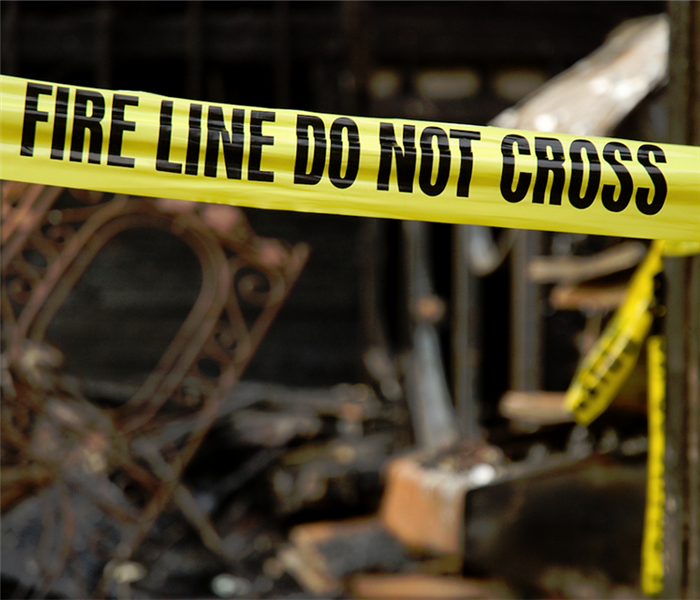 Regardless whether the fire was major or minor, cleanup is an issue. Call our SERVPRO team for a fast response. We are standing by 24/7 for you.
SERVPRO Pros Can Mitigate Fire Damage to Newburgh Homes
A home can experience significant damage from a fire. Tackling the cleanup on your own, or delaying restoration, can cause secondary damage that may be irreversible. It is critical to call in a professional restoration such as SERVPRO immediately.
Fire Damage Cleanup is Not a DIY Project
When fire damage impacts a Newburgh home, especially if it gets contained quickly, many people think they can handle cleaning and restoration on their own. But there are many reasons this is not a good idea, including:
You could inhale smoke residue
If the structure is weak, it could collapse
Attempting to clean could cause the soot residue to spread
Using DIY products can cause more damage
Insurance may not cover homeowners doing the cleaning
Even after intensive cleaning, smoke odors can linger. Our Green Team has the expertise and equipment to seek out and eliminate the foul odors. We use things like air scrubbers to pull airborne particles and odors from the air. We use a specialized cleaning process that involves agitative cleaning to restore fire damaged services. Everything we do is designed to get you back in your home as quickly as possible. For fire damage cleanup, contact SERVPRO of North Orange County and SERVPRO of South Orange County at (845) 342-3333.