How Can Professional Mold Remediation Benefit Newburgh Homes?
6/26/2021 (Permalink)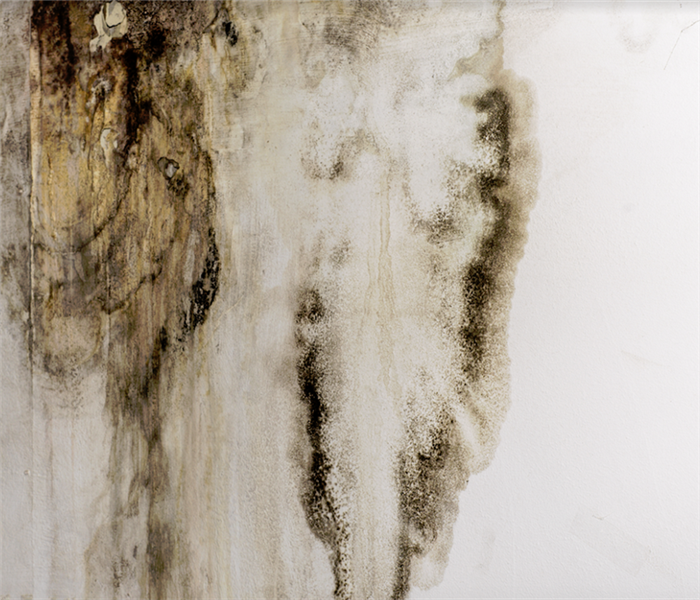 Facing some mold damage issues in your home? Never fear, team SERVPRO has certified technicians who are ready to tackle the job.
SERVPRO Provides Efficient Mold Removal and Cleaning to Help Damaged Newburgh Residences
Newburgh properties can contend with higher moisture and dampness concerns at several points of the year. Without adequate drying and airflow to the affected portion of the house, microbial threats can develop and spread. We have fast and reliable solutions to remove mold damage and to restore the damage the organism caused.
Fast Mold Remediation Professionals for Damage

When mold damage in Newburgh homes becomes apparent, there is a finite timeline to resolve these concerns before greater damage and irreparable harm result. We understand the urgency of these emergencies and know that all restoration and remediation projects do not happen during business hours. We are ready 24/7 to help with effective mold mitigation options.
Advanced Surface Cleaning and Mold Removal

Surface cleaning strategies minimize the invasiveness of remediation and often present the more efficient pathways to returning the property to its original condition. These solutions are not always possible with heavily impacted building materials or overwhelmed contents. Careful consideration must be made when surface treatments can have a positive impact. Some of these include:
As overwhelming as mold damage can be to area homes after water damages or mismanaged moisture concerns, our SERVPRO of North Orange County team are reputable remediators to help. We can help to manage mold scenarios with containment and removal strategies. Give us a call today at (845) 342-3333.