SERVPRO in Newburgh Removes Damaged Hardwood Floors if Needed
6/21/2021 (Permalink)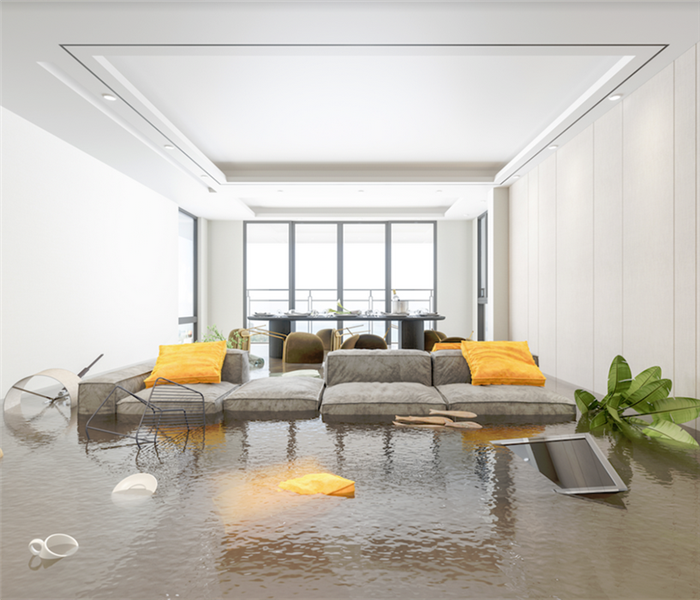 Did your home suffer from flooding? Team SERVPRO can help with BOTH water removal and remediation services.
Extraction is a Crucial Process to Protect Damaged Hardwoods in Newburgh Homes
Removing flood water from the property must be a priority for technicians to protect hardwood flooring and engineered floors common to apartment structures and townhouses around Newburgh. Between our experienced team of water restoration technicians (WRT) and our industry-leading water removal tools, we are ready to help when you need it.
Surface Extraction Solutions for Hardwood Flooring

Before any other flood damage in Newburgh homes can be addressed by our professionals, the team must remove any standing water or pooling on the surface of flooring elements. This process is often not challenging with hardwood floors, as a stable base exists for using much of our extraction tools and methods, including:
Mopping
Toweling
Squeegee Wands
Truck-Mount Extractors
Efficient Drying Options for Trapped Moisture
Water can become trapped in porous flooring materials, making the removal of this moisture challenge for responding technicians. Drying mats can often be a critical instrument in removing this trapped moisture before damage to the hardwood results. When planks begin to warp or distort, there is no reversing this process.
Flooding can be a devastating situation for the entire house, and the flooring can take a beating when standing water threatens these elements over prolonged periods. Our SERVPRO of North Orange County team can help with extraction and cleaning solutions. We are ready 24/7 to help at (845) 342-3333.