What you can Do When Fire Damage Impacts your Newburgh Bathroom
8/16/2021 (Permalink)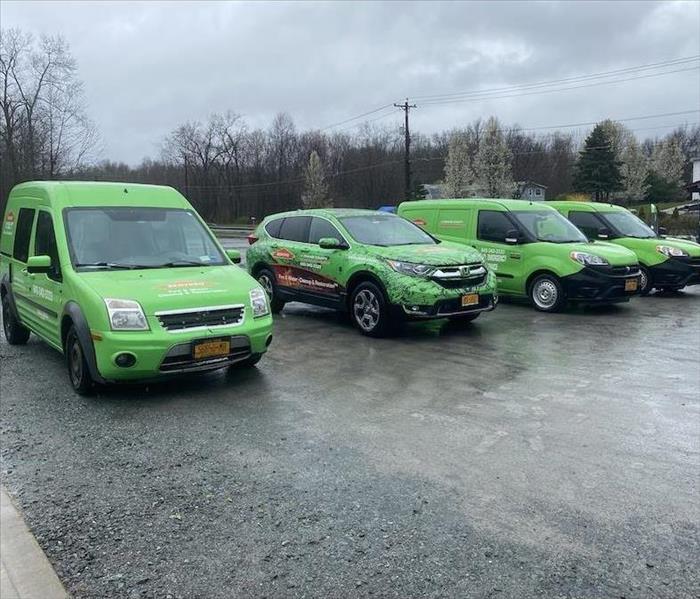 SERVPRO can handle any size fire damage restoration service you need for your home or property. Call now for fast and immediate service.
Call SERVPRO For Fast and Expert Newburgh Fire Damage Services!
Small or large fires can break out anywhere inside of your home, and sometimes with minimal warning. Most people visualize chaos and utter destruction when they think of a home fire. They think of firefighting forces running out of a building about to collapse with a beloved pet in their arms. However, the truth is that there are far more fires that are much smaller in nature every year.
If you need Newburgh fire damage remediation services, waiting is not an intelligent choice. Quick decisions can save belongings, cut down costs, and make remediation easier. In the cases of large fires, quick actions can help salvage parts of your home.
Visualize a small bathroom fire inside of your home. A wax heater for home beauty care malfunctioned and started a small electrical fire. The heater overheads and the plastic pieces melt on your vanity. Other cosmetic products have melted as well, making a molten and smelly mess.
SERVPRO can handle any fire damage you throw our way. It doesn't matter how the accident happened; we can fix it. Our highly trained technicians use advanced equipment for fire and smoke remediation. Some examples include:
Specialty cleaning solutions
Industry-grade air scrubbers with carbon filters
Odor-locking priming paint
After removing debris and ruined cosmetics, our SERVPRO technicians can focus on remediating the soot in your bathroom with our specialty equipment. Our goal is to leave your home free of the evidence, so you can feel "Like it never even happened."
If your home requires fire remediation solutions, do not wait. Call SERVPRO of North Orange County and SERVPRO of South Orange County by dialing (845) 342-3333. We're available for you 24/7!