Key Considerations When Planning Storm Water Removal From Middletown Business Premises
11/5/2021 (Permalink)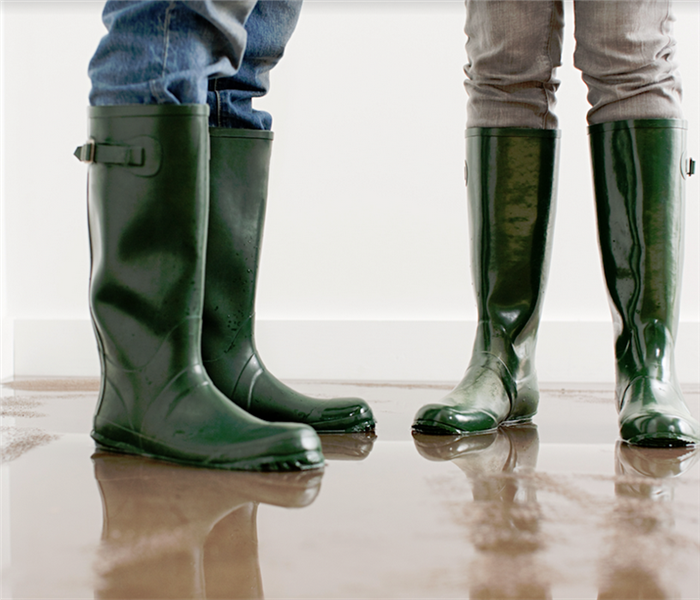 Commercial flooding can affect your whole business flow. Contact our SERVPRO team to quickly come out and evaluate the situation in your home.
SERVPRO Provides Resources to Handle Significant or Solid-Filled Water
After your Middletown property floods, you have to find a way to remove the water allowing you to continue serving customers or running other operations conveniently. Removing stormwater also helps safeguard the property from the additional deterioration that comes from extended moisture exposure.
Planning is necessary for successful storm water removal from your Middletown property. Otherwise, you might trivialize the process, thus creating more problems. SERVPRO is a great partner to involve when you want to remove water from your premises. Apart from facilitating the removal, we also help analyze and break down the issues that you face.
The main considerations when planning for water removal include:
Amount of water involved
Presence of solid wastes
Location of the stagnant water within your premises
Level of contamination in the intruding water
Flooding happens when significant amounts of stormwater breach your property. Various things can happen after the initial breach, including the water receding. So the amount of water to be removed varies on a case-by-case basis. Our SERVPRO IICRC-certified technicians check the depth of standing water and the total square feet covered to determine the amount involved and thus choose the right pump size.
The stormwater in your premises may have different characteristics. Apart from the depth of the pools left within the property, other factors such as the contamination levels and the presence of solids such as silt and mud also vary. Our SERVPRO technicians establish whether your property is primarily flooded by rainwater or surface runoff. In the case of rainwater, contamination levels and solid wastes are minimal.
When flooding is from groundwater removal requires:
Special pumps to handle solid-filled water
The use of full PPE including bodysuits when entering the flooded area
Decontamination of the entire property during and after water removal
SERVPRO of North Orange County and SERVPRO of South Orange County has all the resources, including self-priming trash pumps for handling solid-filled stormwater and EPA registered disinfectants for safe decontamination. Call us at (845) 342-3333. We're Faster To Any Size Disaster.