Does Odor Removal Require Unique Approaches After Fire Damage Affects Your Middletown Business?
11/26/2021 (Permalink)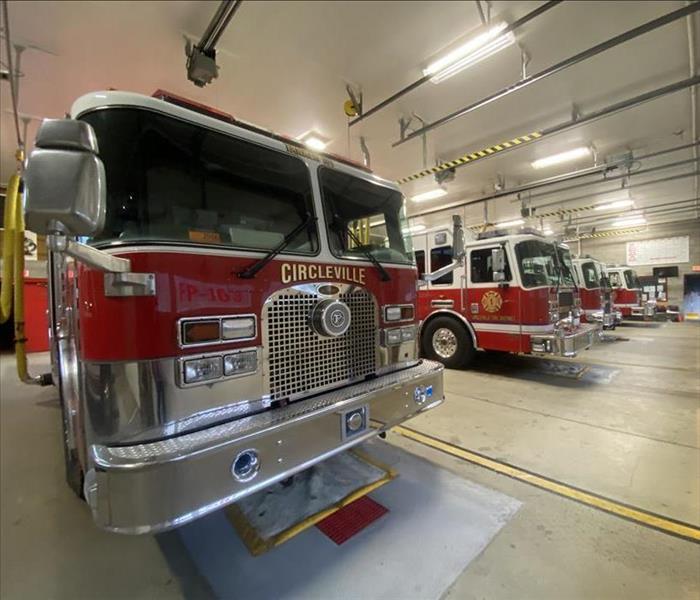 Firefighters and station houses in the Middletown area rely on SERVPRO for odor removal and fire damage cleanup and restoration, so should you!
SERVPRO Starts Managing Odors Before Executing Removal Ensuring Comfort at All Stages
Fire damage has many inconveniences, including the accumulation of bad odors within your Middletown business premises. Such odors can be a significant issue if you have not vacated the property for restoration since many people, including your staff and customers, have to spend some time in the facility. Finding a way to control the odor levels would be a great solution.
Dealing with fire damage odors in Middletown premises requires a comprehensive approach. Otherwise, it can be very difficult to maintain a comfortable environment during or after the restoration. SERVPRO has IICRC certified odor control technicians who have the necessary expertise to handle different odor management needs.
Charred materials
Soot and other fine residues
Decomposing or moldy materials
Cleaning chemicals
Apart from odors being unpleasant, the prevailing conditions at the loss site can aggravate the issue. High humidity, for instance, can make an odor problem seem worse than it is because it heightens the awareness of any present odors. Therefore, before starting odor removal processes, our SERVPRO technicians look for ways to make the affected area more comfortable.
Useful tricks to make odor manageable include:
Regulating humidity levels using dehumidifiers
Masking odors with nice smelling products such as time-release beads
Separating affected areas and the rest of the house by setting up airtight barriers
Controlling the intensity of the odor is only a temporary measure until definite deodorization action can be taken. Such actions should be taken in good time since leaving odors unaddressed only worsens the situation. Our SERVPRO technicians start by removing odorous materials such as the charred remains and cleaning all residues. We also spray or mist humectant or counteractants in the affected areas. Thoroughly drying the property also helps.
SERVPRO of North Orange County and SERVPRO of South Orange County consider each case of fire damage unique and thus make an effort to understand the dynamics at play when delivering solutions. Call us at (845) 342-3333.