Quickly Mitigating Standing Water in Middletown Restaurants
1/14/2022 (Permalink)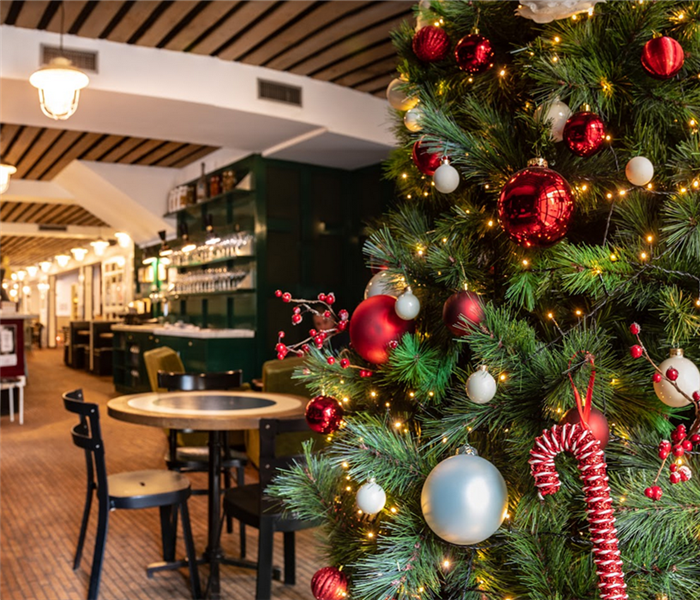 Whether it's the holiday season or any time of the year, facing water damage in your busy restaurant can be tough. Contact SERVPRO 24/7.
The Fast Response of SERVPRO Professionals Protects Middletown Businesses From Preventable Water Damage
Because there are multiple types of water damage possible in area restaurants, the impact of these emergencies can change dramatically. As leading water damage restoration professionals, we understand the urgency of mitigation and recovery services to protect a restaurant and prevent prolonged closures while extensive cleanup continues.

Containing the Damaged Areas
Water removal for Middletown restaurants is the most effective when the threat of migrating water has been stopped. In many restoration approaches for area businesses, containment of the damaged zones prevents the situation from worsening and maximizes restoration production. Physical barriers are a good method to isolate damaged areas.

Repairing the Water Damage Source
With a general contractor license, we can quickly evaluate the cause of water damage and provide necessary build-back services to help. Some of these include:
Plumbing repair
Bulk material discarding
Controlled demolition
Flooring removal and replacement
Clearing Standing Water and Surface Moisture
Standing water poses a significant risk for restaurants and patrons, especially when this pooling reaches the dining area. SERVPRO has multiple powerful extraction tools to help regulate this threat and begin critical phases like drying as soon as possible.

Cleaning Exposed Surfaces
Whether it is stainless steel shelves and cabinets, or tile floors common to the kitchen areas of restaurants, surface cleaning is an intricate part of post-water damage recovery. Not only can surface cleaning remove any residual film, relocated dirt, and other possible deposits, but is also discourages mold growth.
There is no mistaking the impact of water damage on area businesses like restaurants. With rapidly spreading standing water and the threat of absorption into flooring and wall assemblies, it makes sense that many depend on the fast response and experience of our SERVPRO of North Orange County and SERVPRO of South Orange County is waiting for your call anytime at (845) 342-3333.