Handling Your Hidden Water Damage with Precision in Newburgh
1/28/2022 (Permalink)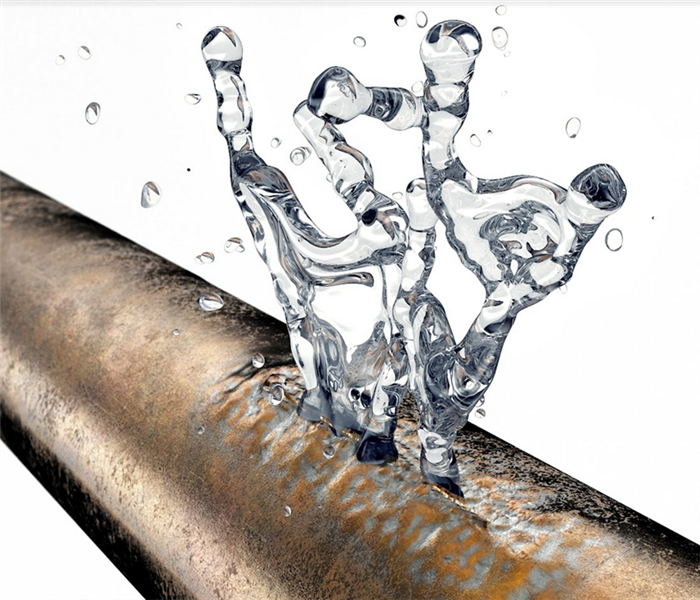 When a burst pipe brings water into your home, team SERVPRO can help. Contact our certified technicians right away to tackle the water damage.
SERVPRO is There for Newburgh Homeowners for All Water Damage Calls
You may have experienced a minor water spill in your Newburgh home and just grabbed the mop and bucket to clean it up. If the water did not make its way to your baseboards or under carpeting, you might be in the clear. However, moisture migrates to dry spaces while following the path of least resistance. Any spills where water travels warrant a call to SERVPRO so that we can take the appropriate measures to keep secondary damage and black mold from developing. With our training and experience, we make water-related incidents in your home "Like it never even happened."
What About Stains on the Ceiling?
In addition to burst pipes and flooding, we also receive calls for water damage in Newburgh that involve leak detection and signs of hidden moisture. SERVPRO's IICRC-certified water restoration technicians (WRT) know how to spot potential issues where water or moisture seeped into your ceiling or drywall and left brown stains.

There may be several possible causes of water stains, including:
A leaking roof from storms – If you have faulty flashing, missing shingles, or other roof damage, it can cause leaking with each rainstorm.
Slow-leaking pipes – Water stains may develop as a tell-tale sign whenever plumbing leaks from an overhead bathroom.
Attic or HVAC condensation – Homes with attics or properties with a possible HVAC issue may end up having signs of water damage. There could be a lack of ventilation or another issue that needs to get addressed before the damage worsens.
With our moisture detection tools and dehumidification equipment, our team gets to the heart of the problem in no time at all. We initiate controlled demolition to replace building materials to restore your property to pre-water damage condition for any areas showing signs of damage.
SERVPRO of North Orange County and SERVPRO of South Orange County are there no matter the type of water damage or restoration emergency you have. Call for 24-hour service at (845) 342-3333.