Middletown Restoration and Water Removal When You Need It
3/3/2022 (Permalink)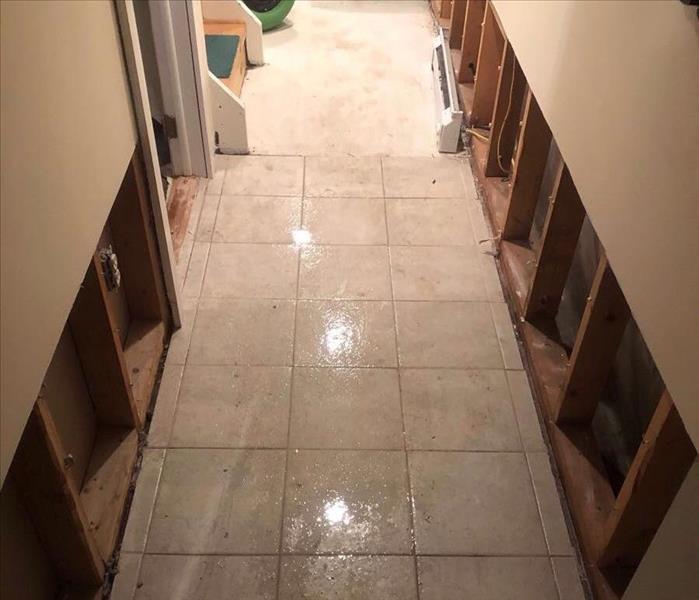 Our IICRC-certified SERVPRO techs can mitigate water damage with advanced equipment and superior skill sets in Middletown and the surrounding area.
SERVPRO's 24/7 Response for Water Removal Gets It Done Fast in Middletown
Why is it essential to call in skilled technicians when you have standing water anywhere in your Middletown property? The longer you wait to remove water, the more damage has a chance to take hold. Within a short period, moisture creates the ultimate breeding ground for black mold and mildew development. Nobody wants to see water pooling from an overflowing tub or burst pipes, but SERVPRO is there to ensure your water remediation and restoration goes off without a hitch!
We are the leaders in the area and nationwide for water removal services, drying, and complete restoration. Everyone on our team is fully IICRC-certified, taking part in ongoing training to provide our customers with the best possible experience. Some of the reasons we do it best include:
Rapid response times and proven methods to restore your property to pre-water damage condition.
Our crew documents everything that has been damaged from the water.
We act quickly to extract water and set up drying equipment to work in tandem to help us achieve our goals.
There is No Job Too Big or Small!
Here at SERVPRO, we have seen it all. Because of this, we have developed proven methods to help us get your water removal, drying, and restoration finished in a fraction of the time of DIY. Some of the reasons area customers call us for water remediation:
Water heater leaks
Sewage backup
Burst pipes
Toilet overflows
Appliance malfunction
Storm flooding
When a water emergency develops, you want a team ready to get to work. SERVPRO's 24/7 response puts our Green Fleet at your door within hours, whether during the day, evening, weekend, or holiday. We offer the best when it comes to water extractions and drying to make it "Like it never even happened."
SERVPRO of North Orange County and SERVPRO of South Orange County is ready for you whenever you need rapid water removal. Contact us by calling (845) 342-3333, and we can send a crew as soon as possible.