Orange County Businesses - Does your business have water damage?
10/16/2017 (Permalink)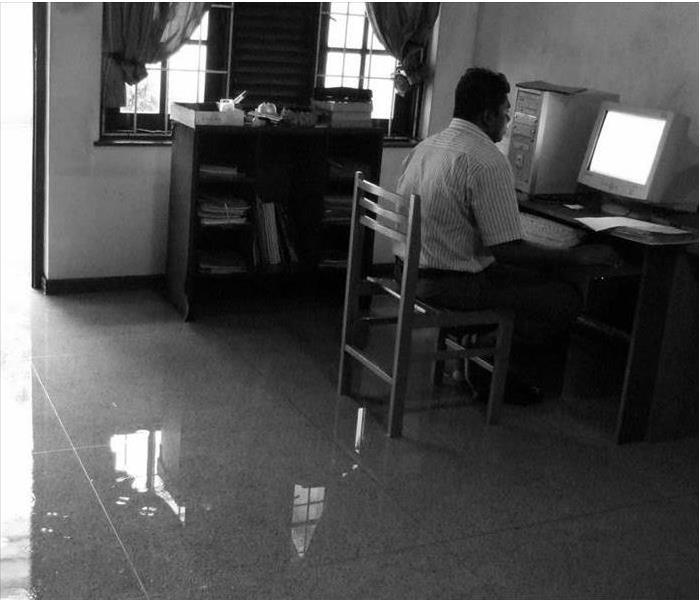 You can trust the professionals of SERVPRO of North Orange County will get your business back up and running after a water damage
Water intrusion in one room can mean water damage in other rooms. This can only be the start of other damages.
Water intrusions invade floors, ceilings and walls to find the lowest point in your business' structure. Water from an overflowing bathroom stall or other water incidents will search for pinhole crevices and cracks in your floors and walls looking for a way to travel down in the building.
Some common signs of water damage in your business include:
Water rings on the ceilings or walls
Warped or cracked flooring
Rust on the hot water heater
A smell could develop
If your business has recently fallen victim to water damage, you may be wondering what you can do to mitigate your damages. There is a critical period in which certain actions must be taken to preserve as much of your property as possible. SERVPRO focuses on keeping the business operational or getting the business back up and running quickly.
You can depend on SERVPRO of North Orange County to provide reasonable prices for water damage and other services in the Middletown area. Our restoration services include cleanup after water damage, fire damage and storm damage. Our trained and certified IICRC technicians are available 24 hours a day, seven days a week to begin your business's restoration. Whether the water damage is big or small, call us at 845-342-3333.