How Can Owners and Managers Get Rid of a Water Spill in Their Businesses?
7/20/2022 (Permalink)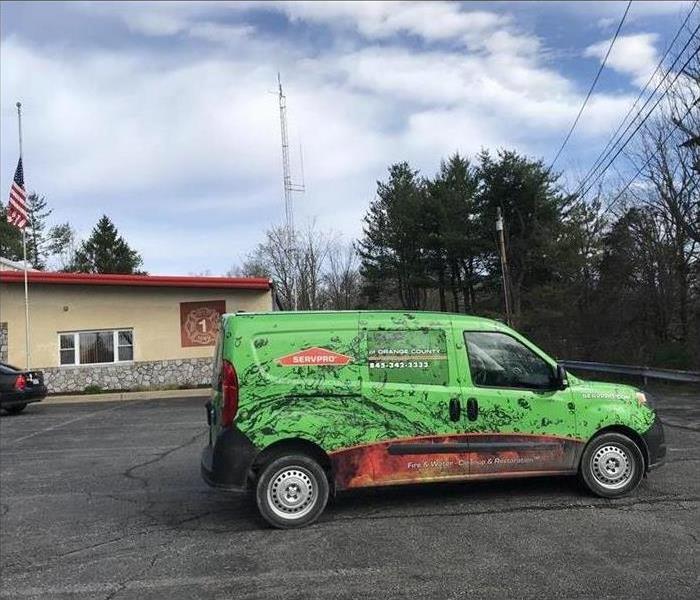 When the SERVPRO vehicle arrives, commercial clients in Middletown breathe a sigh of relief--soon, no more water damage!
Middleton Business Owners Should Call SERVPRO for Thorough Restoration After a Water Spill
It's Clean Water, Do Owners of a Delicatessen Still Need Professional Help?
Absolutely! Commercial facilities, especially food-service operations in Middletown, need SERVPRO to ensure their businesses can reopen safely for customers. If left standing for too long, even clean water becomes a home for bacteria and mold, not to mention small bits of food particles that go unnoticed.
Can Removal Happen Quickly?
Commercial water removal in Middletown depends on the size of the building and how much water is spilled before someone shuts off the source. These are our primary tools:
Water Pumps – These large machines are excellent for water about ankle-deep or higher. Technicians have the option of truck-mounted pumps for big facilities and eventually move to small, backpack-wearable pumps designed for finishing off small offices and storage rooms.
Extraction Wands – These smaller devices are preferred for lower levels of water spread out over a large floor area. The design is very effective for any surface.
Is There Anything Else That Needs to be Accomplished?
Yes, if there are any carpets or rugs in the customer areas. Water is unique in how much dirt and food particles it can lift out of what looks like a clean, commercial carpet. With the owner's approval, our technicians shampoo them with a cleaning agent that leaves a pleasant odor for customers and employees. To avoid affecting the glue that holds carpets in place, team members follow up with a water extraction wand designed for commercial use.
To schedule a service visit or if you have more questions about what SERVPRO of North Orange County and SERVPRO of South Orange County can do for your business here or in Newburgh, call us today at (845) 342-3333. We are here for you.