Tornado in Newburgh, NY
10/3/2019 (Permalink)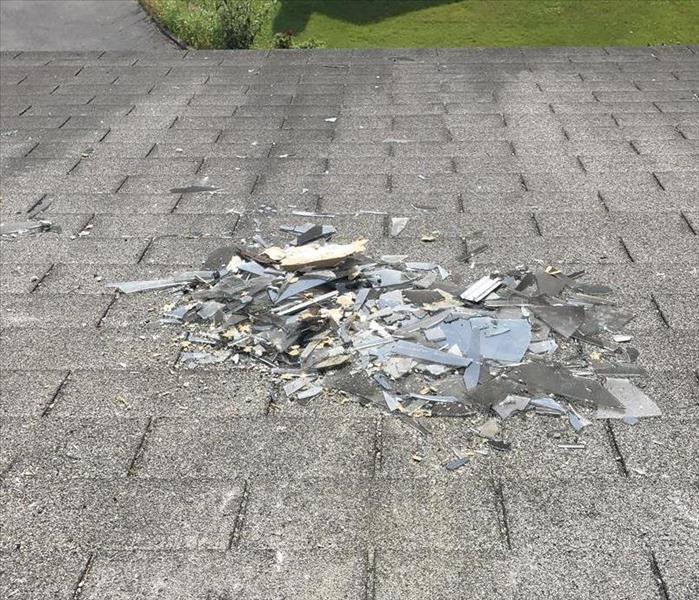 This photo is just one of the many houses that had damage after the tornado. This home is only one of the windows that had the glass blown out.
When you live in New York, you do not think of Tornadoes. Well, we were all surprised this year when a tornado touched down in Newburgh. Our houses are not made to withstand a tornado that touches down and barrels through a town. The whole city was in shock as were the homeowners in surrounding areas, which had damage to their homes.
Types of damages we mostly saw were trees on houses or broken windows due to trees or wind. These damages are luckily covered by insurance, but due to the number of houses affected and the little amount of tree removal companies, the homes developed secondary damage. This additional damage included mold growth throughout the home due to moisture and humidity. There were damages smaller that were a small amount of shingle damage but still caused interior water damage.
During this time, Newburgh all joined together to help the locals who were affected by the tornado. SERVPRO was able to donate their generator to help a florist without power to keep their refrigerators running that had the flowers for the local college graduation that upcoming weekend.