Newburgh Homes Require Fast Extraction After Flooding
3/20/2022 (Permalink)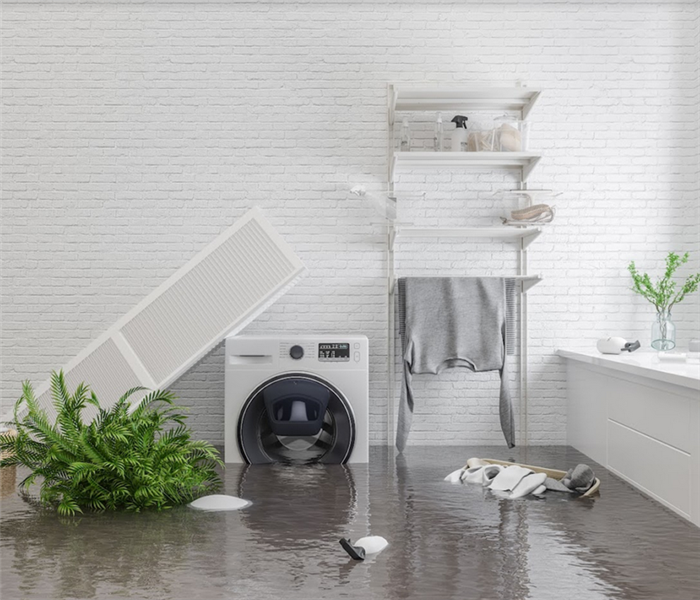 When flooding affects your home, the situation needs to be handled with haste to avoid additional damages. Team SERVPRO is standing by 24/7.
Flood Damage to Newburgh Homes Leaves the Need for Several Types of Water Removal
Water removal is among the most immediate needs a house has after flood damage. Leading mitigation specialists of our SERVPRO team arrive fast to begin emergency services like these to mitigate loss and prevent greater harm to the structure.
Clearing Standing Surface Water
When people consider flood damage in Newburgh homes and businesses, it is typical to visualize several inches or more of standing water. When these threats are consistent throughout the property, several extractors and water removal devices are necessary to help. Some of the equipment we use includes:
Truck-mount extractors
Trash pumps
Submersibles
Wet vacuums
Draining Trapped Water
Floodwater can find its way into structural cavities and assemblies the same as moisture migrates through open areas. When pooling results within these systems, weep holes and controlled demolition are used to regulate the draining of trapped water and better promote the circulation of dry air into the exposed cavity.
Capillary Suction
The capillary suction process results from deploying devices like drying mats on hardwood and engineered wood flooring. When water has penetrated the surface of these flooring types but not yet chemically bonded with the cellulose of the wood, water can still be pulled to the surface for removal with drying tools.
Deep Moisture Extraction
Another possible method of removing water from affected materials after a flood is the need to pull moisture from carpeting and padding. Carpets are a standard installation for modern homes, and they rapidly absorb standing water and humidity in a room. Using tools like carpet wands or weighted extractors, we can remove trapped moisture in layers of carpet floors.
Cleaning up after water damage incidents and flooding requires a team of professionals able to understand the urgent needs of a property and the best water removal services to manage the threats. Our SERVPRO of North Orange County professionals have 24/7 availability for storm damage restoration and repairs. Call today at (845) 342-3333.